Here I am, a woman in mid-life, learning that my body is capable of far more than I ever imagined possible, stronger than I've ever been and with more energy to meet the needs of each day. How amazing is that!
I achieved and continue to achieve Serious results with Luke over the past year. Guidance on food with nutrition plans and training weekly. I started from scratch with no idea on training or eating healthy, I hadn't even stepped in a gym before! With his support and guidance I'm getting stronger, better form & can look back on training records/photos and be proud of my journey which wouldn't have been possible without Luke's knowledge and instruction. Great guy which makes training more enjoyable. Recommend 100%.
What makes me unique from my fellow coaches and what do i specialise in?
My approach to achieving transformations and my clients goals is diverse. Not only do i want you to achieve the look you have always wanted but to get you to love the way you did it, making it your passion to keep improving yourself so the transformation is not a one time thing. I have been training for over 15 years, coaching for over 10 years and have a Degree in Physical Education and Coaching. I have coached some awesome clients over the years and have come across every body type and age there is. There is nothing stopping anyone from achieving their goal if they really want it! Your transformation or goal doesn't have to be rock hard abs, it can simply be gaining the confidence to train in a gym or lie on a beach without feeling anxious or intimidated but proud of how far you have come. So why not, let's start the journey and have a good laugh and a joke along the way.
Fantastic 5 star service gives 100% attention to detail. Pushes me way past anything I believed I could do results speak for themselves. Always changes things up so as to keep it fresh and interesting and constantly motivates you through the session. Couldn't recommend highly enough. Thank you Luke.
I contacted Luke after I got stuck in a rut with my training. 90% of my training was cardio and I wasting lean muscle. Luke made me change my way of thinking and how I viewed my body. Now 90% of my training is weight training, I feel leaner and stronger and in just 4 months my muscle definition has greatly improved. He has made me feel comfortable and confident in my own skin. He's fun to train with and incredibly motivating, I always look forward to our sessions.
In complete honesty i have Luke to thank for so much, YES he has put me in the best shape i've ever been in, and even after my holiday i have signed up with him for another 12 weeks as a 121 trainer!
If you want to achieve your objectives whilst working hard in a fun, motivating session, then Luke is the PT for you. I started from scratch and the style of training kept me going and eager to learn more.
I have tried many PT's over the years and Luke is the best I have come across. He makes sure that the sessions are fun. He is great at motivating and encouraging you to be your best. He listens and he works with you to achieve the results that you are looking for. Highly recommend!
Cannot recommend this man highly enough. Not only gets the best out of me every time  but as a mentor keeps me motivated and on track with my goals. 5 star.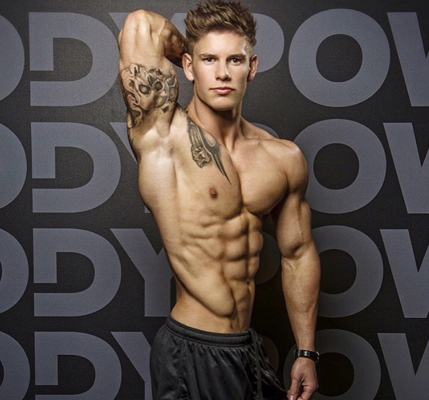 Cancellation Policy; 24 hours notice of cancellation is required for all appointments. Notice less than 24 hours will incur a full payment of the session fee. Exceptions will only be made in the case of a medical emergency.