Personal Training
Body Transformation Specialist
PROGRAMMES FOR A
COMPLETE MIND AND
BODY TRANSFORMATION
Train 1-on-1 with caring, passionate and experienced world-class
personal trainer.
Achieve fat loss, gain confidence and create a body and life
you love.
Down-to-earth approach. A whole lot of fun. Life-changing results.
If this is what you want, then lets book your free consultation call to discuss your eligibility via the 'Get in Touch' tab.
Susan Norris-Roberts "Here I am, a woman in mid-life, learning that my body is capable of far more than I ever imagined possible, stronger than I've ever been and with more energy to meet the needs of each day. How amazing is that!"
Stewart Mcintyre "I started from scratch with no idea on training or eating healthy, I hadn't even stepped in a gym before! With his support and guidance I'm getting stronger, better form & can look back on training records/photos and be proud of my journey which wouldn't have been possible without Luke's knowledge and instruction."
Luke prides himself on being able to make the gym a non intimidating place for you, a fun place to be, a place that you will be able to achieve things that you never believed you could and more importantly getting your body strong and healthy to where you have always wanted it to be. Because training at the gym shouldn't be something you dread, it should be something you enjoy, use as stress relief and also what you do to get your body looking and feeling the way it should be no matter your age, fitness levels or lifestyle.
At Luke Hayes Fitness we recognise that everyone is an individual, everyone has different working hours, family time/family meals and it can all be stress trying to fit training and eating right with everything combined. Luke uses the term Fitness Lifestyle Balance because we want to teach you how to incorporate your fitness journey into your current lifestyle whilst finding the right balance for you to be able to achieve your goals.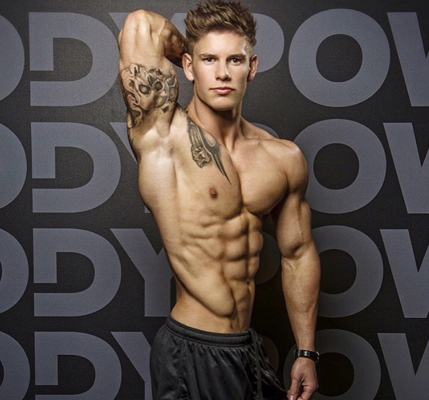 Cancellation Policy; 24 hours notice of cancellation is required for all appointments. Notice less than 24 hours will incur a full payment of the session fee. Exceptions will only be made in the case of a medical emergency.